To celebrate Games Workshop's biggest annual video game fan event, WARHAMMER SKULLS, Nuverse has announced that Warhammer 40,000: Lost Crusade is now live in the US on mobile devices (App Store/Google Play Store), allowing millions of gamers to experience the first-ever Warhammer strategy game built for iOS and Android. For the enjoyment of mobile gamers new and old, Nuverse is launching numerous activities and new features such as voice-overs and cross-server battles, further engaging fans as they celebrate their favorite franchise during the video gaming festival.
Warhammer 40,000: Lost Crusade enables mobile gamers to experience innovative missions, unique character skills, and stunning visuals all set in the grimdark Warhammer 40,000 universe. Players will need to utilize their skills  and expert tactics in order to successfully leverage the strategy mechanics and excel in the real-time PvP & PvE combat featured in this mobile version. Players will need to battle through enemy defenses to access new heroes and technologies, as their  troops draw on strategic expertise in making key decisions — like how to allocate points — in their effort to achieve victory.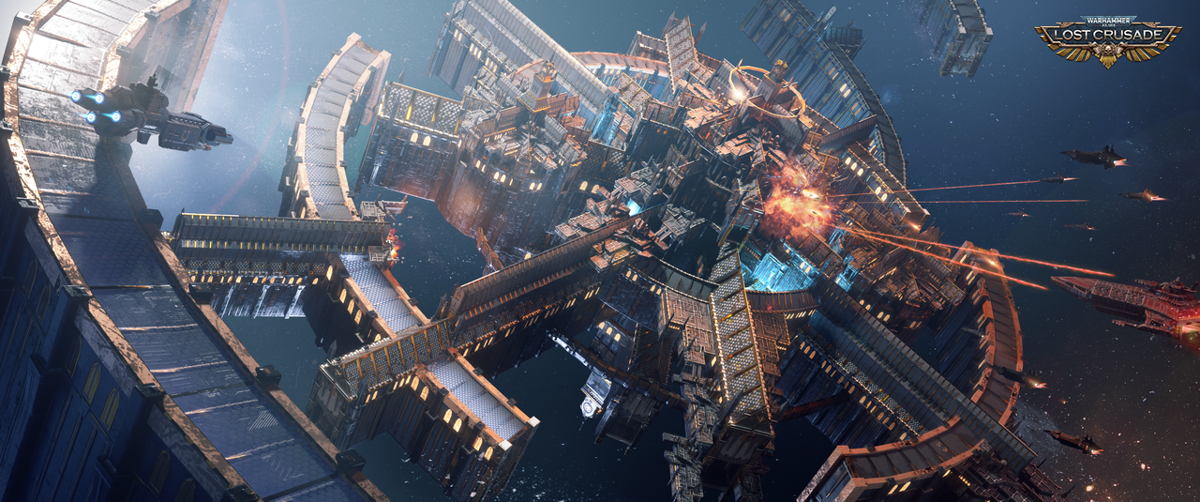 The latest version features many exciting updates, including an immersive narrative experience with hundreds of new voice-overs, all developed in close collaboration with Games Workshop. Some of the universe's most-loved heroes make their voice acting debut, including Marneus Calgar, Mephiston, Kor'sarro, Lysander and Shrike, adding a brand new dimension. The long-awaited Warhammer 40,000: Lost Crusade cross-server battle mode is also online and at the ready for brave defenders craving more competitive gameplay.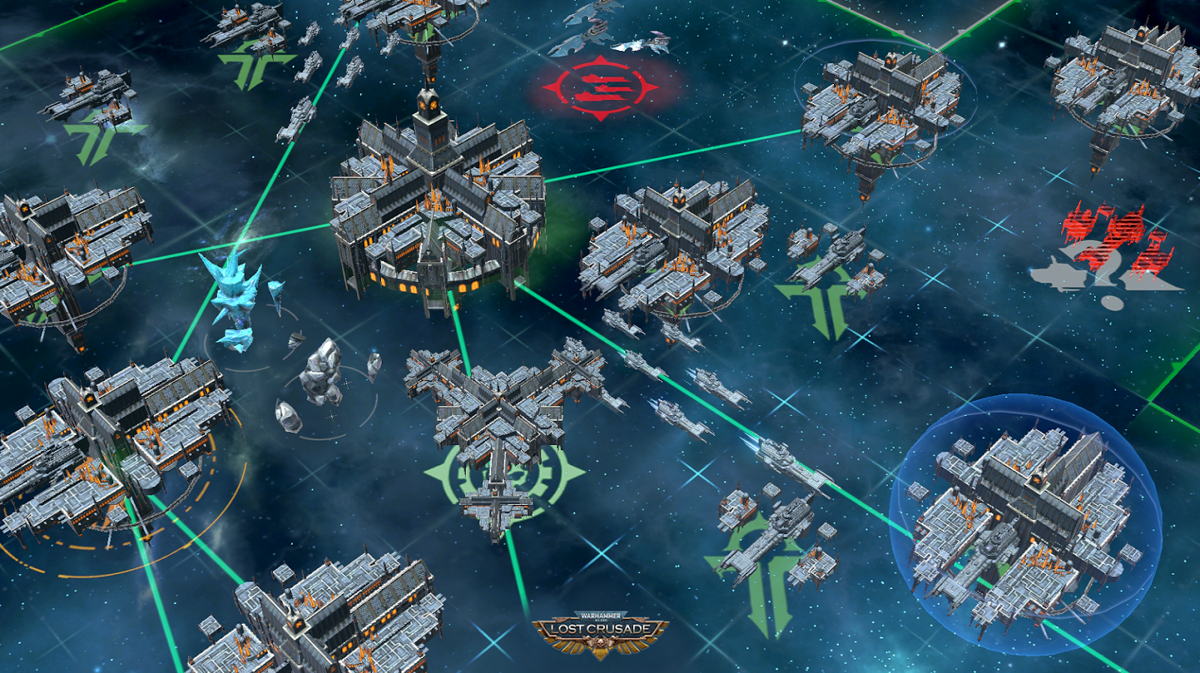 A new CG video will also be released as part  of the SKULLS showcase – watch in awe as defenders fight an epic battle against a flood of Chaos enemies! In the video, players will be able to see first hand the heroics of the mighty Battle Sister who plays an important role in the battle against Chaos. As part of the SKULLS Festival, every player who logs in between June 3 and June 10 can claim the exclusive Battle Sister, and players from different countries can light up the region of their home country on the in-game world map to earn an exclusive SKULLS nameplate, a badge of honor for joining the event.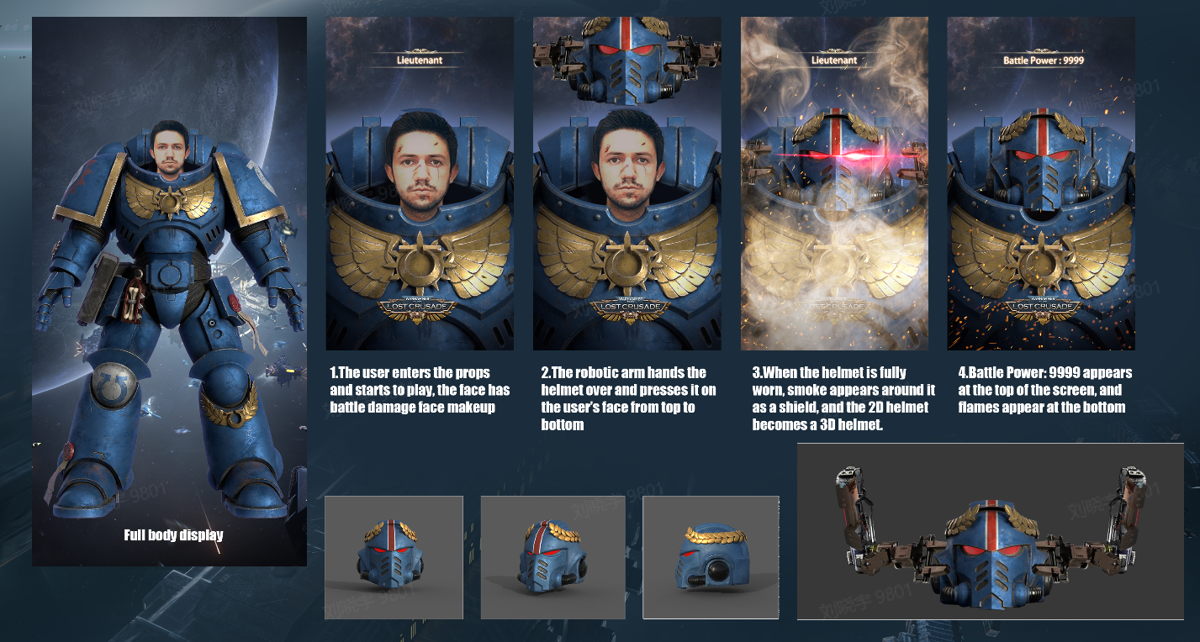 Many more engaging new activities are also planned across social media for the week-long event. TikTok is releasing Battle Sister and Ultramarine filters for fans to make creative videos with, and the best fan videos will be chosen for special promotion across TikTok!
In addition to the US, Warhammer 40,000: Lost Crusade is now available in more than 60 countries. The time has come for another legend to be written. Start a new Warhammer journey NOW to win lots of limited-time only rewards on the App Store and Google Play Store!
Game Features Include: 
OFFICIAL IP – Officially licensed by Games Workshop, experience the Indomitus Crusade in an all-new story filled with characters, details, and lore that Warhammer 40,000 franchise fans will love.

VISUAL EXCELLENCE – Nuverse and Games Workshop have collaborated closely on bringing a version of Warhammer 40,000: Lost Crusade to mobile that is true to the grim dark nature of the universe. This includes units and scenes created in painstaking detail using 3D modeling and physically based rendering in order to preserve the unique visual art style of Warhammer 40,000.

RECRUIT AND UPGRADE – As a commander of the Primaris Space Marines in Warhammer 40,000: Lost Crusade, upgrade your troops by unlocking new abilities and tech through battles, while also recruiting classic heroes to fight for the fleet, each with their own unique skills and playstyles.

STRATEGIC BATTLES – Take control in tactically deep real-time combat; strategically place your troops, call on hero abilities, and summon reinforcements at critical moments to fight against the forces of Chaos.

PvE – Explore and crusade through the universe on the Star Map and discover potential threats.NEW CROSS-SERVER PVP – The long-awaited Warhammer 40,000: Lost Crusade cross-server battle mode is now online. Alliances from different servers will be matched based on their strength, increasing playability and enhancing the game's combat and competitiveness.
About Games Workshop®
Games Workshop® Group PLC (LSE:GAW.L), based in Nottingham, UK, produces the best fantasy miniatures in the world. Games Workshop designs, manufactures, retails, and distributes its range of Warhammer®: Age of Sigmar® and Warhammer® 40,000® games, miniature soldiers, novels and model kits through more than 529 of its own stores (branded Games Workshop® or Warhammer®), the www.games-workshop.com webstore and independent retail channels in more than 50 countries worldwide. More information about Games Workshop and its other related, brands and product ranges (including our publishing division 'Black Library' and our special resin miniatures studio 'Forge World') can be found at www.games-workshop.com.
Warhammer 40,000: Lost Crusade  © Copyright Games Workshop Limited 2020. Lost Crusade, the Lost Crusade logo, GW, Games Workshop, Space Marine, 40K, Warhammer, Warhammer 40,000, 40,000, the 'Aquila' Double-headed Eagle logo, and all associated logos, illustrations, images, names, creatures, races, vehicles, locations, weapons, characters, and the distinctive likeness thereof, are either ® or TM, and/or © Games Workshop Limited, variably registered around the world, and used under license. All other trademarks, logos, and copyrights are the property of their respective owners.