Incredible lots from Batman, Superman, Beverly Hills Cop II and more to go under the hammer in upcoming London auction
Superman's (Christopher Reeve) Tunic and Leggings from Superman IV: The Quest for Peace (1987) and a Production-Made Batman (Michael Keaton) Cowl from Tim Burton's Batman (1989) are expected to sell for £15k-20k ($19.8k-26.4k) and £8k-10k ($10.5k-13.2k) respectively as part of Prop Store's Entertainment Memorabilia Live Auction on Tuesday 1st and Wednesday 2nd December 2020
Lots from a some of cinema's favourite 1980s classics including Uncle Buck (1989), Labyrinth (1986), The Princess Bride (1987) are to be sold alongside over 900 lots of props, costumes and production ephemera as part of the two-day auction, featuring a collection of film memorabilia worth over £4.4 million ($5.7 million)
Stephen Lane, Prop Store CEO, commented on the upcoming auction –  "We've got some incredible pieces of 1980s movie nostalgia that will definitely excite movie fans – from superhero classics, Batman and Superman, to comedy gems like The Princess Bride and Uncle Buck, there really is something for everyone! These fantastic lots will be sold as part of Prop Store's Entertainment Memorabilia Live Auction on 1st & 2nd December 2020!"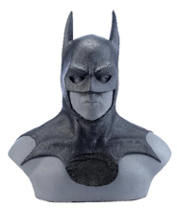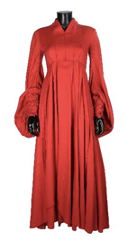 Production-Made Batman (Michael Keaton) Cowl from BATMAN (1989). Estimate £8,000 – 10,000 ($10,560 – 13,200), Buttercup's (Robin Wright) Dress from THE PRINCESS BRIDE (1987). Estimate £6,000 – 8,000 ($7,920 – 10,560), Superman's (Christopher Reeve) Tunic and Leggings from SUPERMAN IV: THE QUEST FOR PEACE (1987). Estimate £15,000 – 20,000 ($19,800 – 26,400)
 The Prop Store Live Auction will feature:
John Rambo's (Sylvester Stallone) Hero Bow and Arrows from RAMBO: FIRST BLOOD PART II (1985). Estimate £35,000 – 45,000 ($46,200 – 59,400)
Stop-motion Vermithrax Pejorative Flying Dragon Miniature Puppet from DRAGONSLAYER (1981). Estimate £30,000 – 50,000 ($39,600 – 66,000)
Jareth's (David Bowie) Crystal Ball, Autographed Photos, Tickets and Card from LABYRINTH (1986). Estimate £10,000 – 15,000 ($13,200 – 19,800)
Prince Barin's (Timothy Dalton) Sword from FLASH GORDON (1980). Estimate £6,000 – 8,000 ($7,920 – 105,60)
Ramirez's (Sean Connery) Katana from HIGHLANDER (1986). Estimate £6,000 – 8,000 ($7,920 – 10,560)
Buck Russell's (John Candy) Bowling Ball from UNCLE BUCK (1989). Estimate £5,000 – 7,000 ($6,600 – 9,240)
Axel Foley's (Eddie Murphy) Detroit Lions Letterman Jacket from BEVERLY HILLS COP II (1987). Estimate £3,000 – 5,000 ($3,960 – 6,600)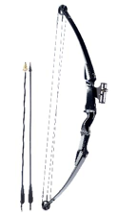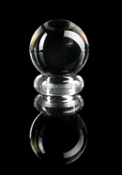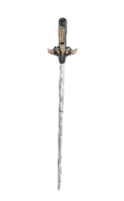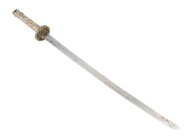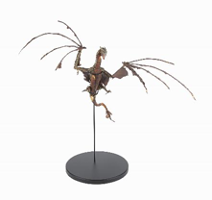 The auction will be live streamed online for fans to track the action and participate in bidding themselves. Bids can be placed online or by phone from anywhere in the world.
Auction lots can be viewed by appointment at Prop Store's office facility in Hertfordshire, UK. Lots can be viewed by appointment only, please email [email protected] for more details.
Prop Store will hold a virtual preview exhibition event in November via social media, with opportunities to see props from the auction up close and ask questions of the specialists.
Registration is now open and online proxy bids can be submitted here: https://ukm.propstoreauction.com/m/view-auctions/info/id/244
About Prop Store
Prop Store sells original movie props and costumes and related memorabilia, regularly hosting live and online prop and costume auctions. Over 8,000 items are also available for sale at fixed price on www.propstore.com.
Operating since 1998, Prop Store founder Stephen Lane's love for movies led him to begin hunting for the same props and costumes that were used to create his favourite films. He found that he could not only provide collectors with access to their most coveted pieces, but also establish archival standards for a new, pop-culture hybrid of fine art and memorabilia collecting – prop art. Prop Store handles prop disposal, sale, archive and auction services to production companies and distributors as well as fixed price item sale on its website.
Social Media:
Facebook: @PropStore
Twitter: @propstore_com
Instagram: prop_store
YouTube: thepropstore